Mudroom & Laundry Room

Remodeling Service
Quality Mudroom Remodeling Contractors
Life is busy, you come and go all day and the junk just piles up everywhere. Your lovely kitchen counters are littered with lunch boxes, dance bags, school papers, sunglasses, keys… You name it, it's piled sky high.
When your home is cluttered, your life feels cluttered. Simplify your home with a well organized and thought out mudroom remodel. Everything will finally have it's own space and no more hearing, "Mom, where is my backpack?" every single morning.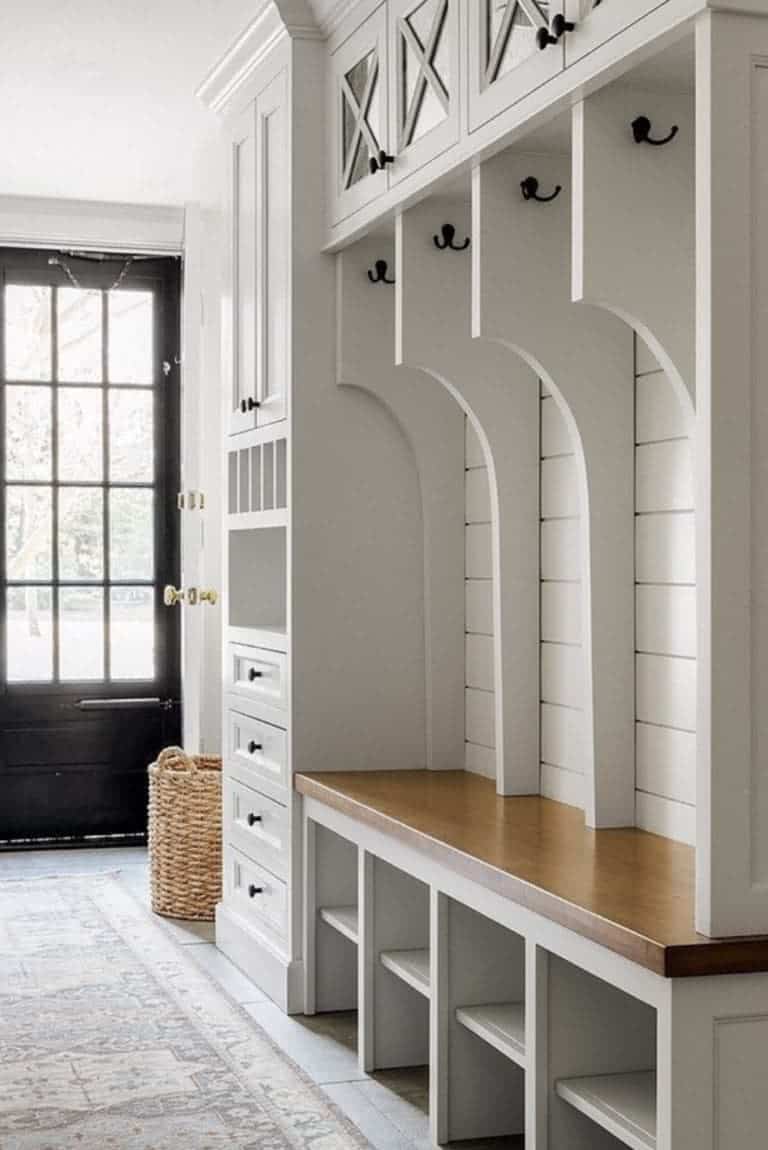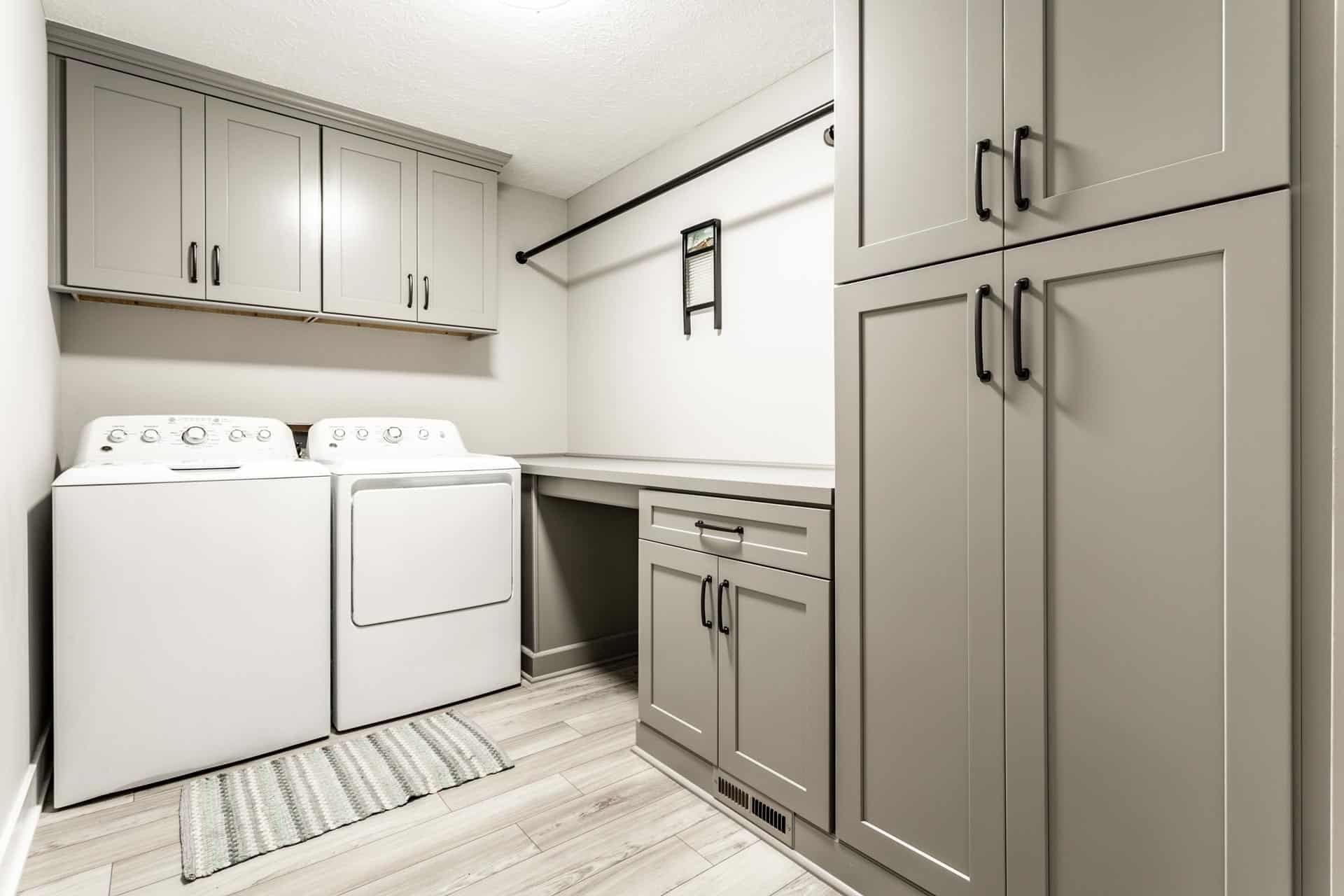 Find Laundry Room Contractors
Laundry rooms can get scary, fast! Piles of dirty laundry everywhere! The kids pull out your clean clothes from the dryer and just toss it on the floor with the rest of the dirty laundry, laundry detergent dripping everywhere… It is enough to make you go on laundry strike!
No judgement from here, we've all been there. Bring order to the madness with a well designed laundry room remodel. We consider all your lifestyle needs, your available space, and design inspiration to bring your dream laundry room to life.
Our Simple & Proven Remodeling Process
Our entire design-build process takes place under one roof, providing a simple and exciting experience of working with one expert team from start to finish.
1. Concept
Using high-end 3D design technology, we open your eyes to stunning possibilities, meeting your family's lifestyle needs.
2. Design
Our designers curate a captivating mix of selections for you to choose from based on your style and budget.
3. Build
Communicate directly with your team using our web-based project management tool that tracks a remodels' status, design, schedule, and budget.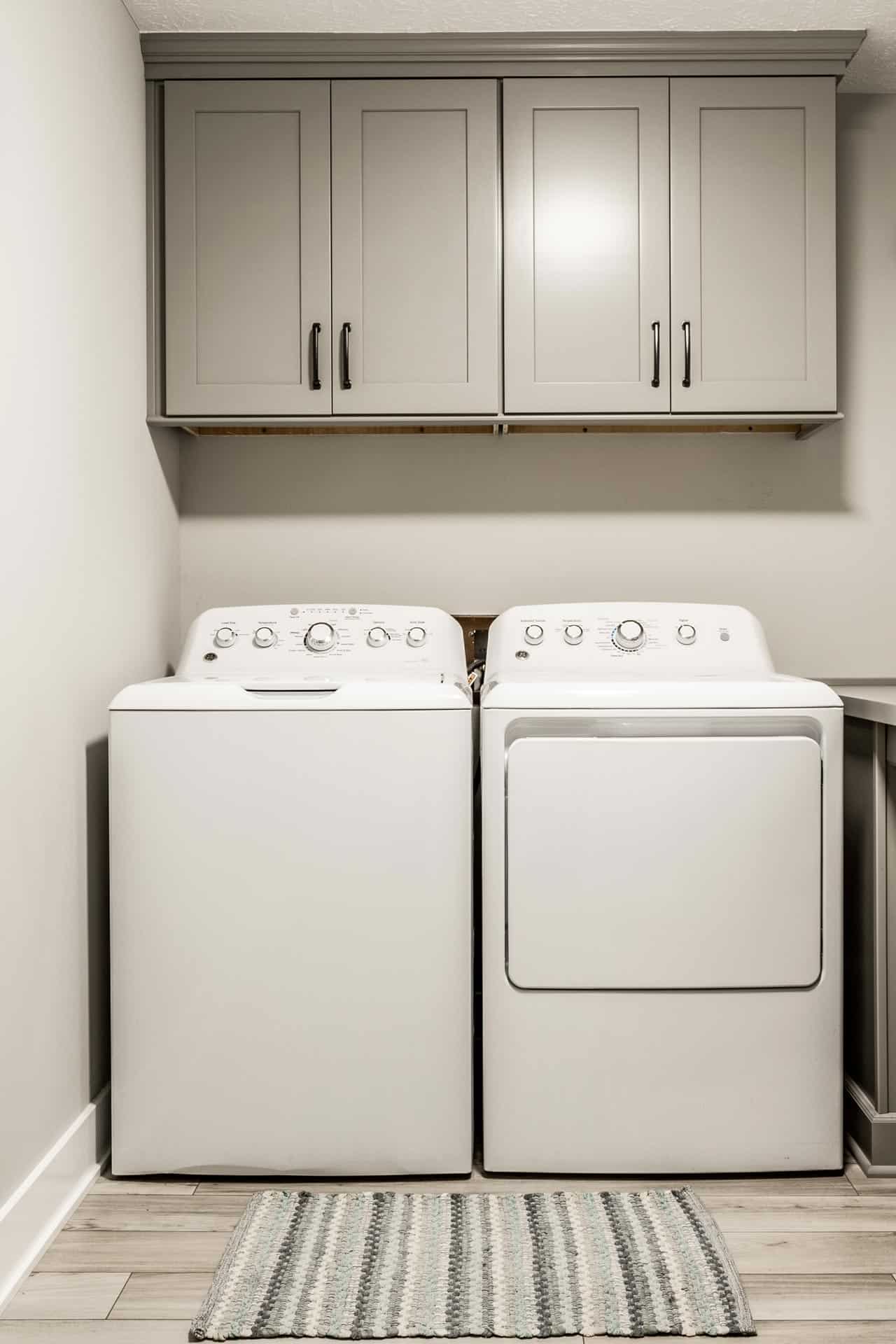 Mudroom & Laundry Room Remodeling Starts With Great Design
Design Tips
Your mudroom & laundry room remodeling starts with paying attention. Pay attention to how your family uses your home, what activities do you participate in, what items does each person use every day… Well organized spaces help bring order and calm to your busy life. So, knowing what you use and need is the best place to start.
Preparing For Your Mudroom & Laundry Room Remodel
Here's some tips & what to expect to ensure you're prepared for our initial meeting:
It's always helpful to make sure all decision-makers are present
We'll discuss how much you are anticipating investing into the space, so have a budget in mind.
Print and complete our Must-Haves & Wish List document.
Don't be surprised. We'll want to see the space we're discussing. We'll walk through your Wish List & Must Have document, discuss the possibilities, and your targeted investment range.
Where We Remodel Mudroom & Laundry Rooms
We've transformed homes for clients all over Fishers, Carmel, Zionsville, Westfield, Noblesville, Indianapolis, and other Indiana cities. Click here for the full list of cities we remodel bathrooms.