Basement

Remodeling Service
Quality Basement Remodeling Contractors
Are you contemplating jumping into a basement remodel? Do you want to convert your basement from its current dark and dingy storage facility status to functional space?
Whether your goal is to become the house that all of the neighbor kids live at or you want to be the house everyone cheers for the Indianapolis Colts — we have the skills to remodel your basement.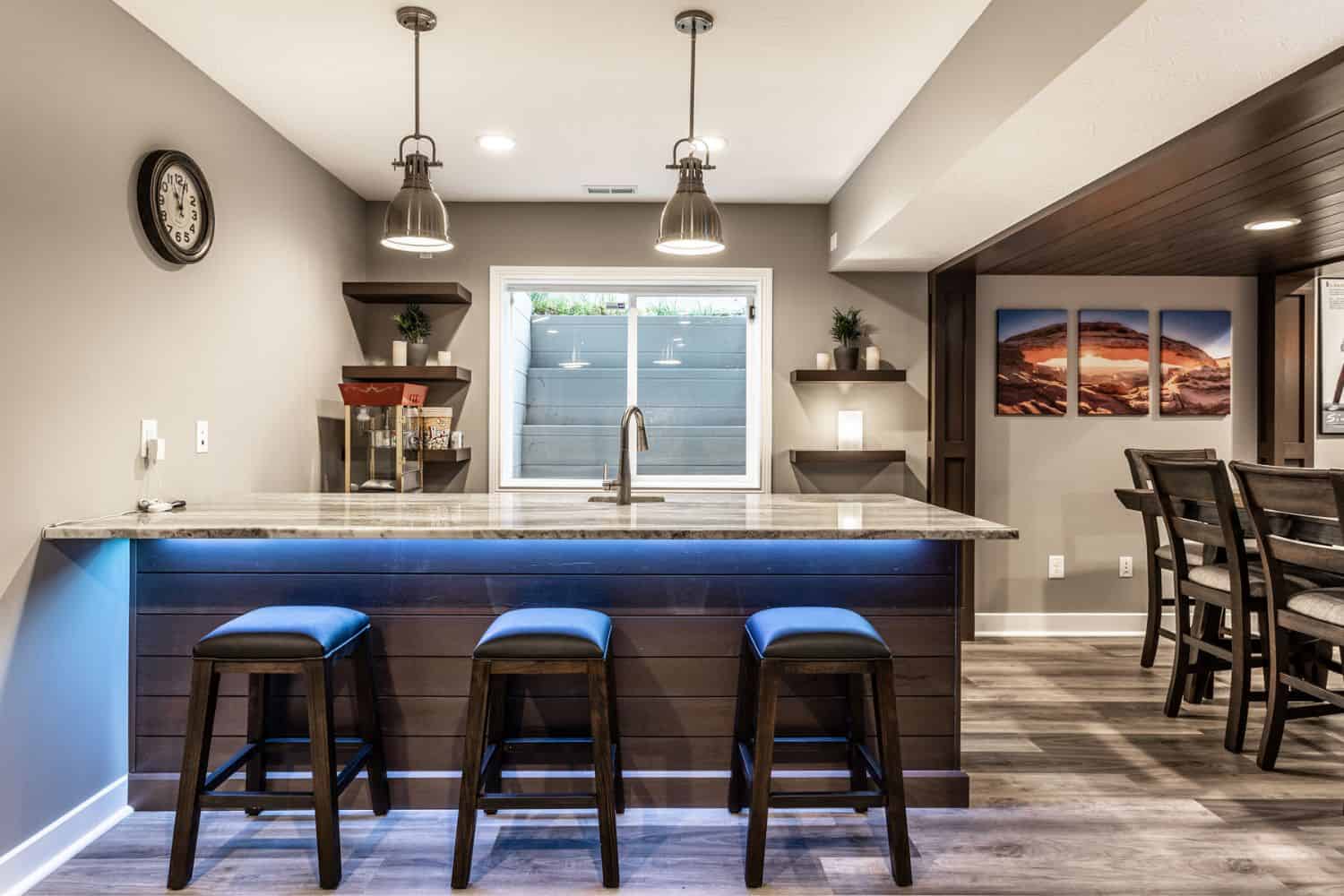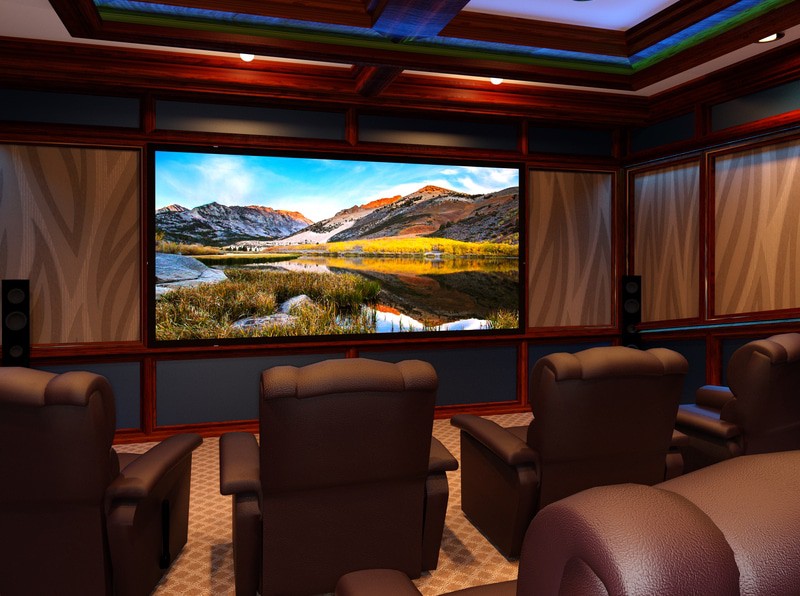 Create An Immersive Home Theater
Everyone wants a space filled with comfort and luxury. Now you can transform that dark, dusty basement into your very own home theater! With your custom designed home theater, you can finally have a fun and comfortable space to watch movies with your family and friends.
Nicholas Design Build can help create a space that not only meets your style, but also has all the bells and whistles…like lighted pathways, reclining theater seats and snack bars!
Turn Your Basement Into The Neighborhood Bar
Let's ditch the piles of boxes that always seem to make their way down to the basement! Instead transform your basement into a sophisticated entertaining space designed to impress. Nicholas Design Build can help you thoughtfully design a custom basement bar that the whole neighborhood will love!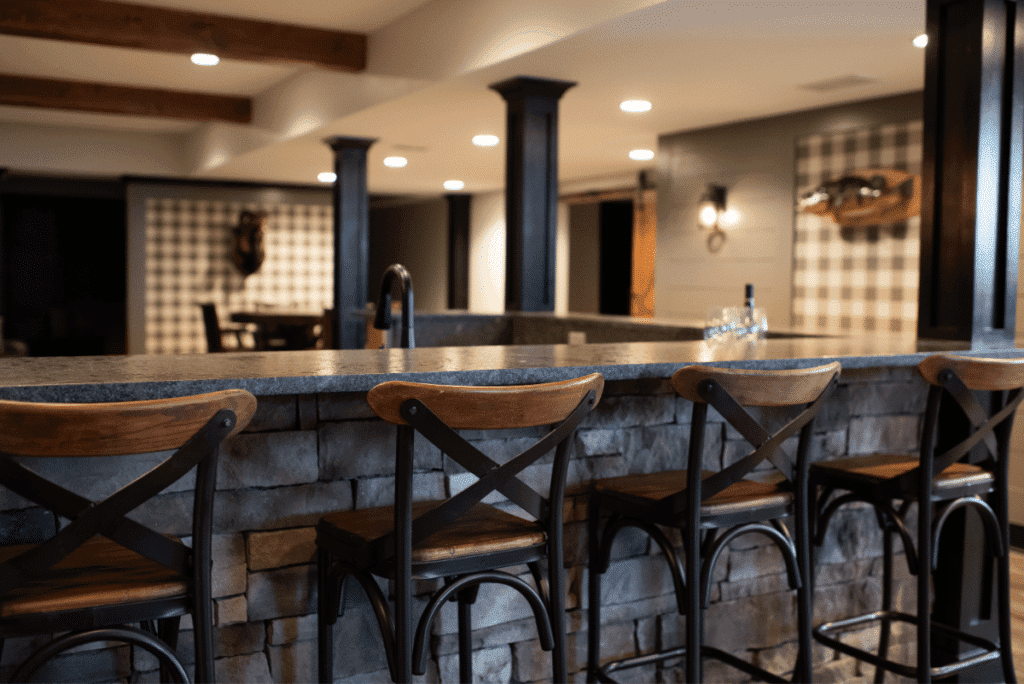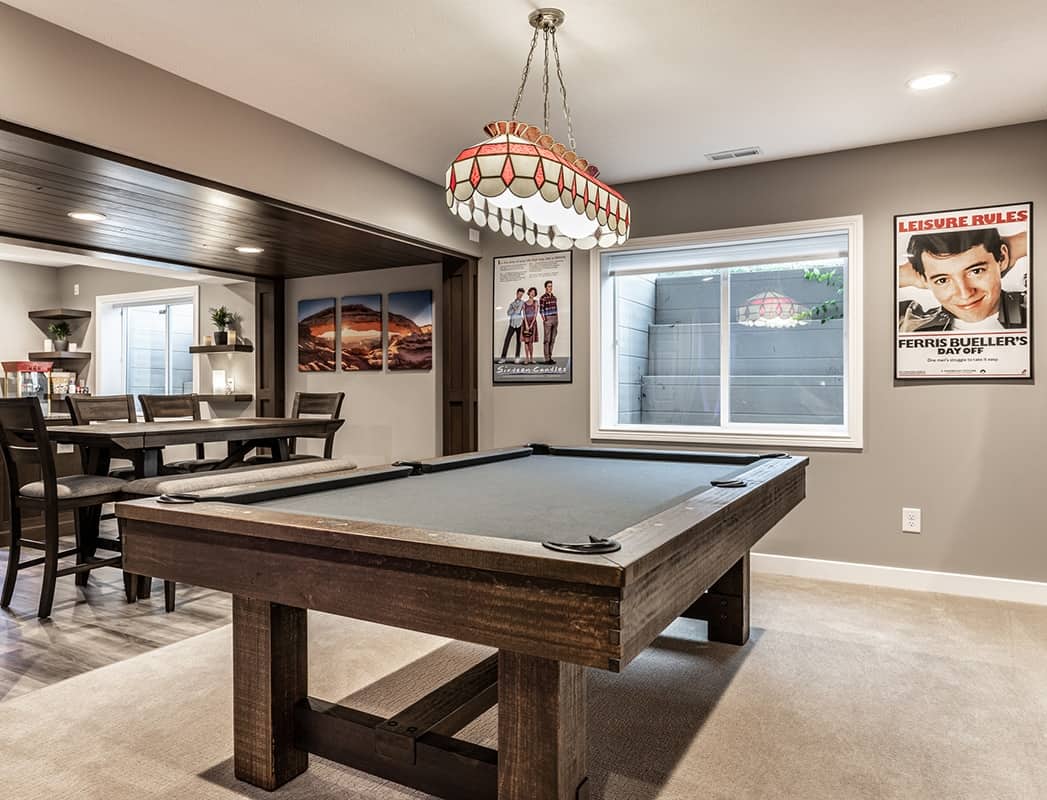 No Matter Your Ideas, We Can Design A Unique Space Your Whole Family Will Adore
At Nicholas Design Build, we can help you create the space that fits your lifestyle. Soundproofed studio spaces, indoor climbing walls, basement iceskating rinks, neighborhood pub, home theatre, home gym… you name it! Our designers can craft the one-of-a-kind basement of your dreams.
Our Simple & Proven Remodeling Process
Our entire design-build process takes place under one roof, providing a simple and exciting experience of working with one expert team from start to finish.
1. Concept
Using high-end 3D design technology, we open your eyes to stunning possibilities, meeting your family's lifestyle needs.
2. Design
Our designers curate a captivating mix of selections for you to choose from based on your style and budget.
3. Build
Communicate directly with your team using our web-based project management tool that tracks a remodels' status, design, schedule, and budget.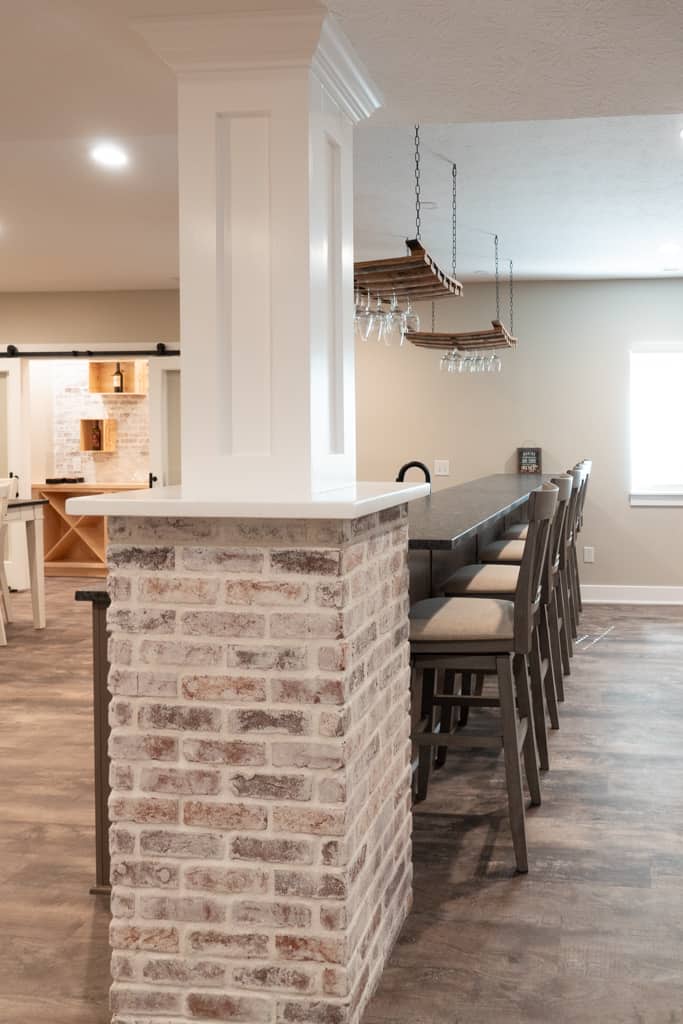 Great Basements Start With Great Design
Basement Design Tips
Whether you are simply looking to create additional space to watch a movie or you want a 2,000 bottle wine cellar – we can make it happen. We'll pay attention to how the space could best serve your family's needs. Do your kids need a place of their own to hang out with friends? Would a bar and game room bring your friends and family closer? Will your guests enjoy a guest suite?
Preparing For Your Basement Remodel
Here's some tips & what to expect to ensure you're prepared for our initial meeting:
It's always helpful to make sure all decision-makers are present.
We'll discuss how much you are anticipating investing into the space, so have a budget in mind.
Print and complete our Must-Haves & Wish List document.
Don't be surprised. We'll want to see the space we're discussing. We'll walk through your Wish List & Must Have document, discuss the possibilities, and your targeted investment range.
Where We Remodel Basements
We've transformed homes for clients all over Fishers, Carmel, Zionsville, Westfield, Noblesville, Indianapolis, and other Indiana cities. Click here for the full list of cities we remodel bathrooms.