Nicholas Design Build Design Center
Our design center provides a unique and immersive customer experience. Clients can come in and see, touch, and feel the products and materials…which helps in making informed decisions and visualizing the end result.
Nicholas Design Build's design center provides a professional and immersive customer experience, streamlining the design process, and setting us apart from other remodeling contractors.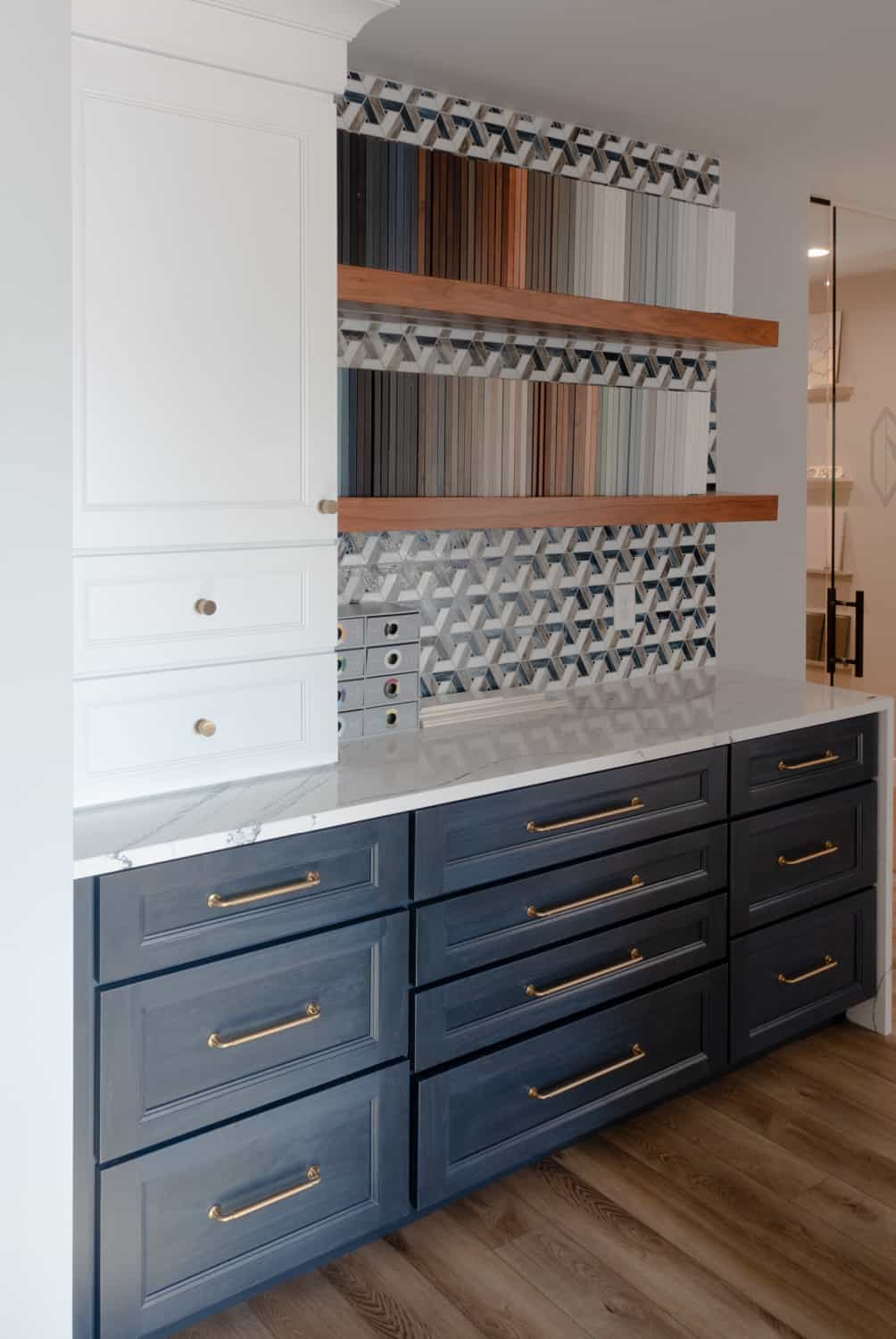 At Nicholas Design Build our design center provides clients with a physical space to visualize and experience different selection options. This helps our clients make informed decisions and feel confident in their choices.
By showcasing different design options and allowing clients to interact with them, our design center creates a streamlined process.
It provides every client with access to all the necessary materials and information in one place. This helps reduce errors and delays and improve overall efficiency.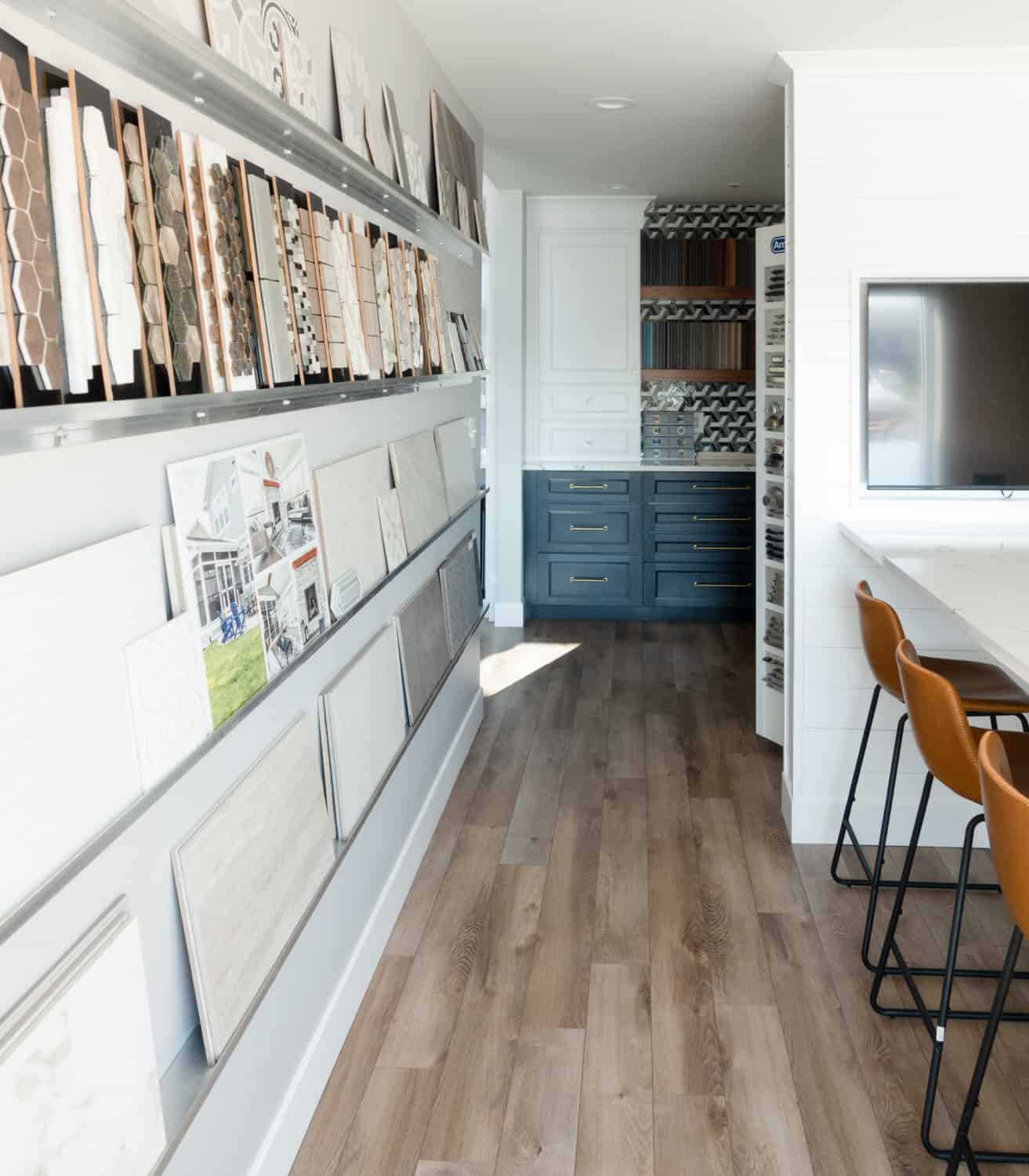 Nicholas Design Build Advantage
Our design center sets us apart from our competitors!  It not only creates a better customer experience, but improves our relationship with suppliers.  A good supplier relationship is important to getting materials on time and ordered correctly.
The design center helps us provide a more comprehensive and satisfying client experience!
Our Simple & Proven Remodeling Process
Our entire design-build process takes place under one roof, providing a simple and exciting experience of working with one expert team from start to finish.
1. Concept
Using high-end 3D design technology, we open your eyes to stunning possibilities, meeting your family's lifestyle needs.
2. Design
Our designers curate a captivating mix of selections for you to choose from based on your style and budget.
3. Build
Communicate directly with your team using our web-based project management tool that tracks a remodels' status, design, schedule, and budget.