Noblesville

Remodeling Contractors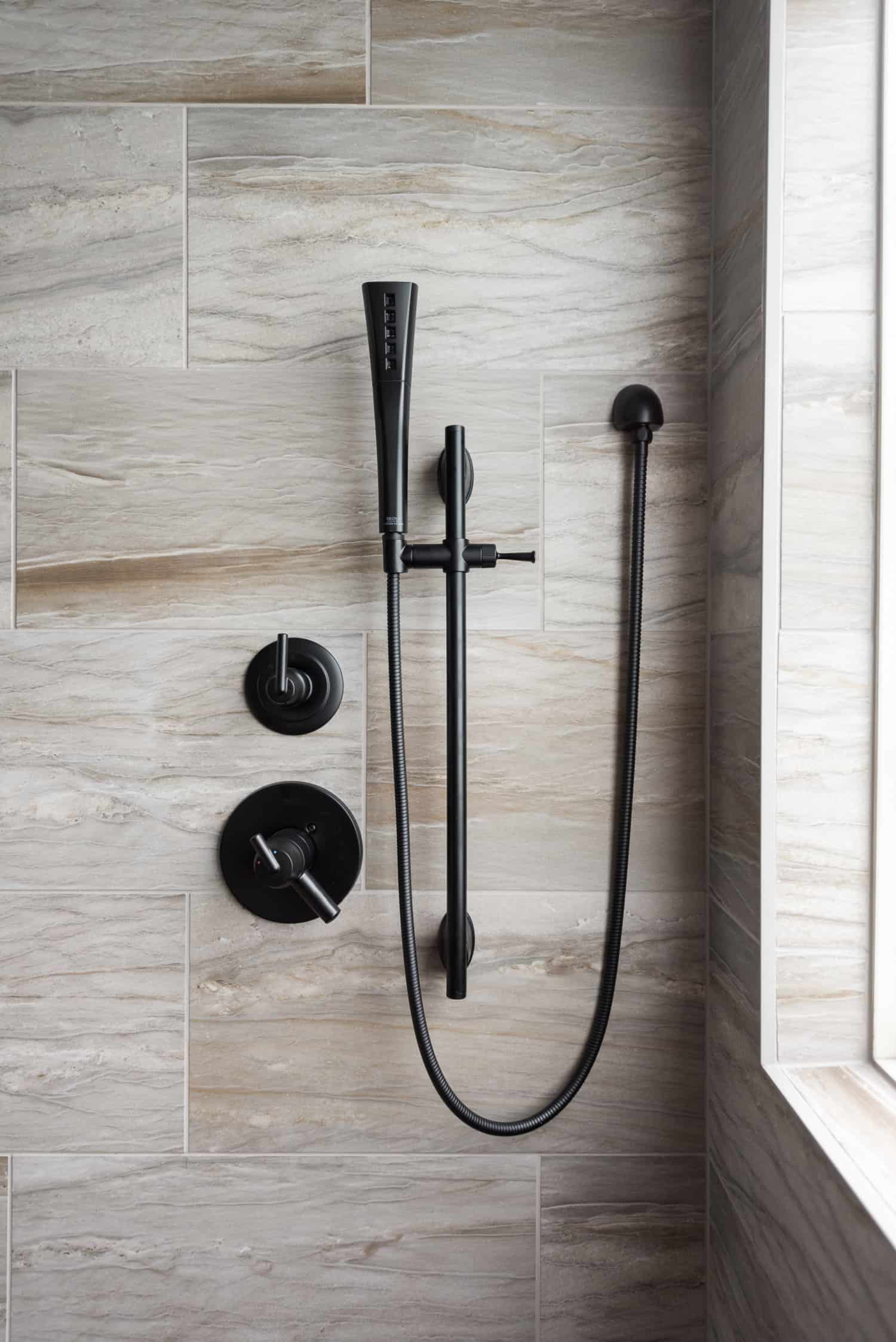 Noblesville Remodeling Contractors
"Our community is NOT a carefully-planned copy of what works. It's an authentic community that has long provided the perfect balance of home, work, school, shopping, recreation, and more, along with an appreciation for timeless beauty." – Noblesville, Indiana
Noblesville, Indiana hosts the small town historical vibe that homeowners adore. Great schools, very low crime rate and low home prices contine to bring in families seeking a wonderful place to call home.
As Noblesville, IN continues to grow and the community continues to morph even more into the "hipstoric" dream location, homeowners are wanting to keep their homes even after they have outgrown the space. It is common in Noblesville to remodel your home as it becomes outdated or less functional to the owners. Finding quality Noblesville remodeling contractors to remodel their bathroom, kitchen, basement or even add on a home addition is on the mind of many Noblesville homeowners.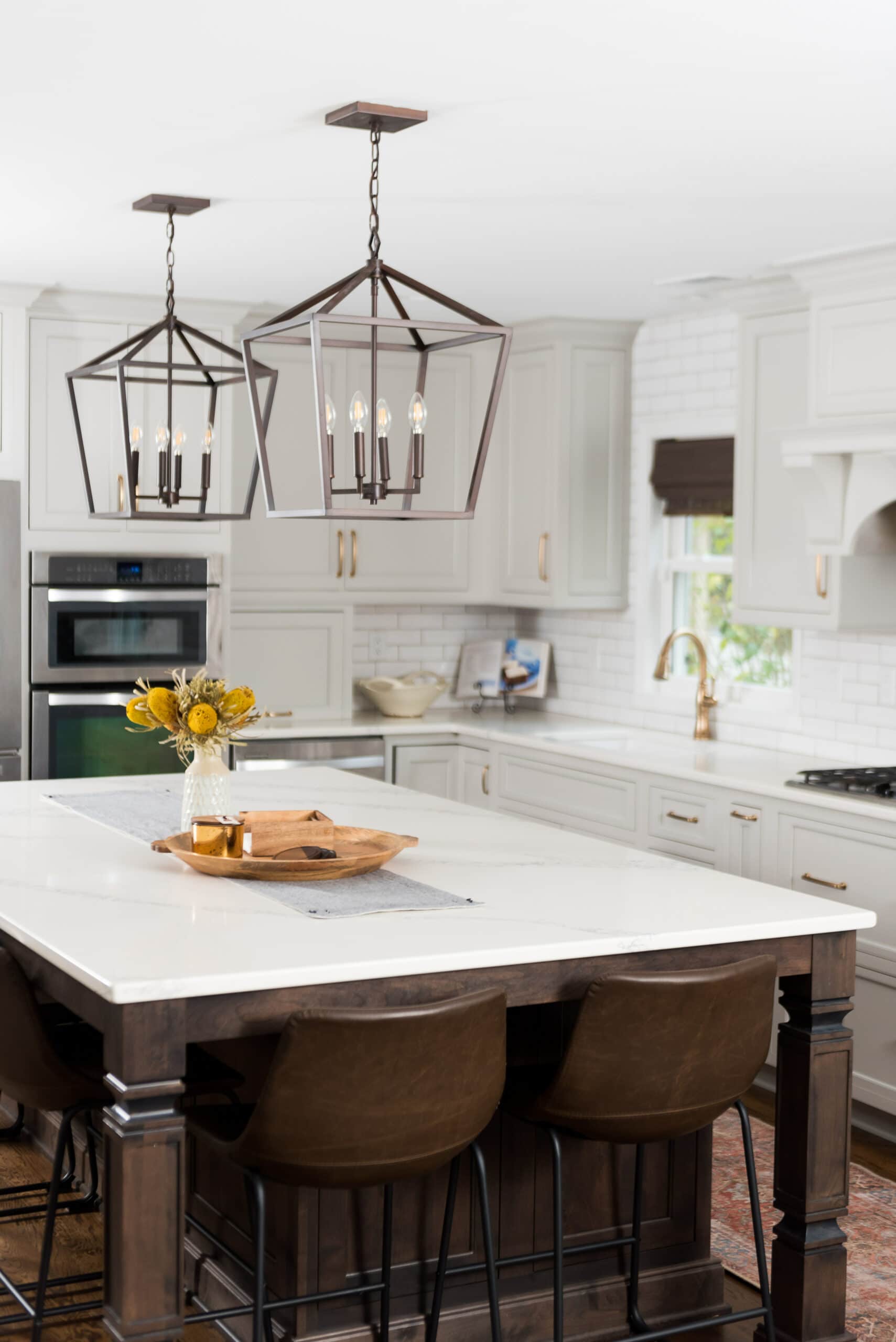 Noblesville Kitchen Remodeling
Noblesville is an affordable city to remodel your kitchen, and because people love the area so much they choose to remodel over selling. Luckily for most homeowners in Noblesville, their homes were built on a stable building code basis resulting in a great structural start. This means that Noblesville homeowners can use their budget on the fun stuff (like a new kitchen) instead of correcting home maintenance issues. (High five!)
Our team of designers at Nicholas Design Build successfully complete 100+ remodels a year and are happy to lend their expertise to help you realize your dream kitchen remodel.
Noblesville Bathroom Remodeling
Shouldn't your bathroom be an oasis of relaxation? We think so too! Take your bathroom from drab to fab with a remodel. Imagine walking across cozy heated floors, pulling out your custom and perfectly organized vanity drawers, and feeling excited, every day, that this is actually your bathroom! You'll feel like you are living in your Pinterest board!
Over the past 5 years, our team of designers, carpenters, and builders at Nicholas Design Build have been remodeling bathrooms in Noblesville, Indiana. You can have us gut your whole bathroom or we could simply design a new tile shower. No matter the size of your bathroom remodel our process is simple.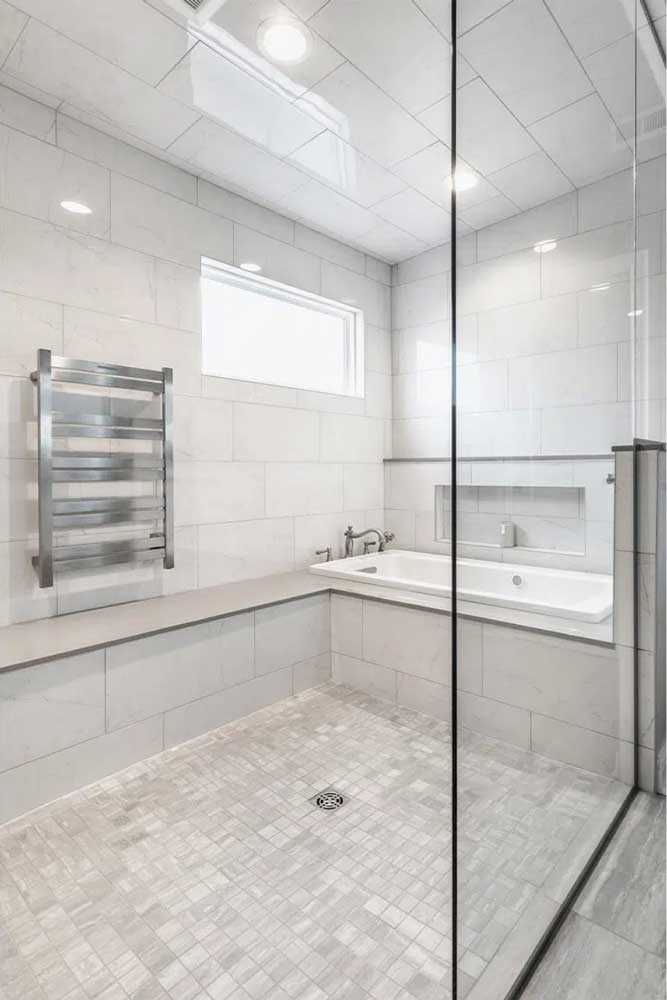 Our Simple & Proven Remodeling Process
Our entire design-build process takes place under one roof, providing a simple and exciting experience of working with one expert team from start to finish.
1. Concept
Using high-end 3D design technology, we open your eyes to stunning possibilities, meeting your family's lifestyle needs.
2. Design
Our designers curate a captivating mix of selections for you to choose from based on your style and budget.
3. Build
Communicate directly with your team using our web-based project management tool that tracks a remodels' status, design, schedule, and budget.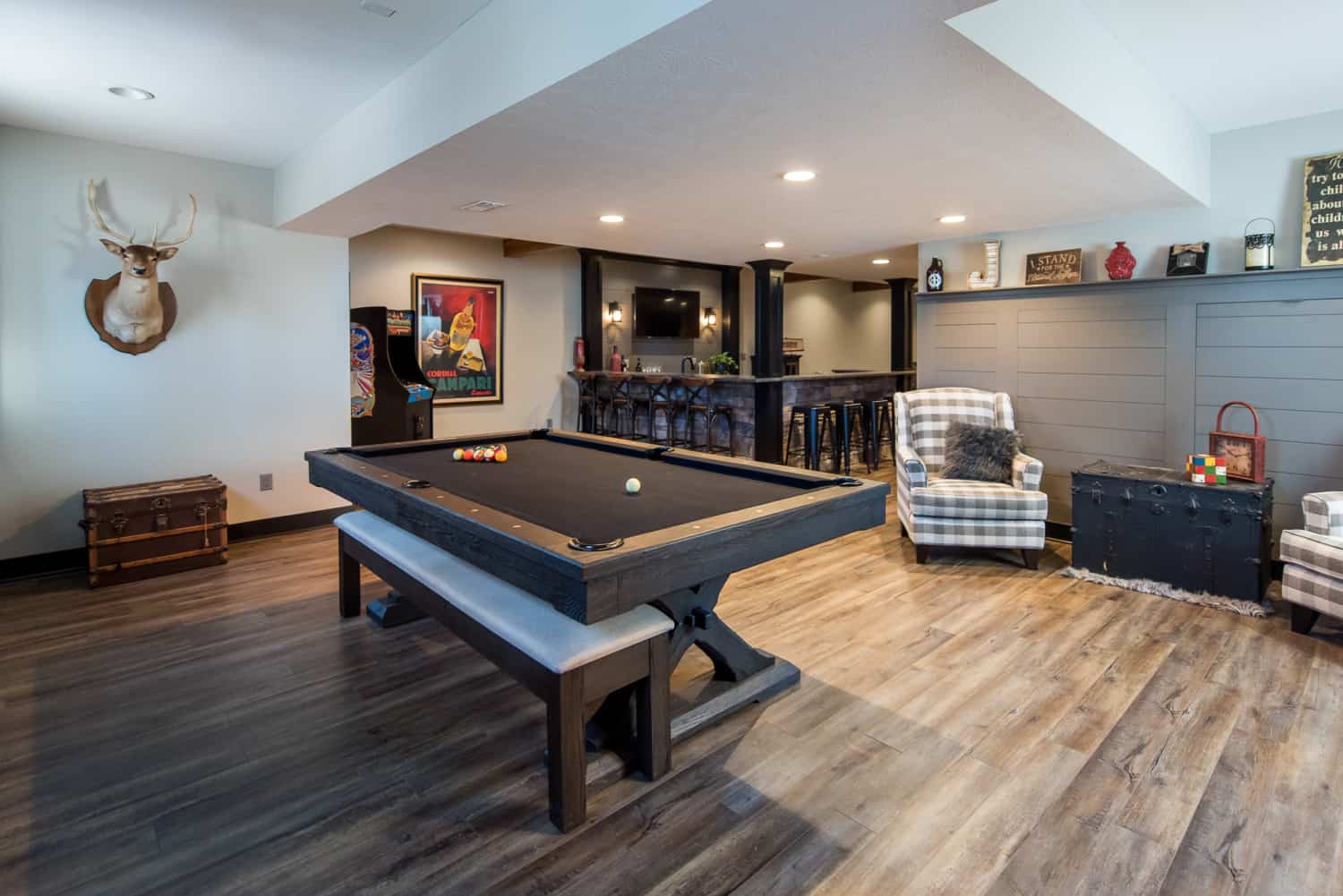 Noblesville Basement Remodeling & Finishing
As you well know most of us living in Noblesville, IN have an unfinished basement. This large, dark, dusty space that holds all our unused junk is an amazon opportunity to increase the value and lifestyle of your home.
The best part is that this space is usually large enough to allow the ideas to flow freely. Many basement remodeling ideas in Noblesville include: a home theatre, kids play room, bar and game room, ice skating rink (yes, I said ice skating rink), or creating an apartment for your guests. Our dynamic design build team is experienced in designing and remodeling basements in Noblesville, no matter your vision.
Nicholas Design Build
Our team will begin your Noblesville Basement Finishing with a Project Assessment, a series of questions that helps us determine exactly what you and your family want to get out of your basement. Using thoughtful and purposeful questions, we are able to establish exactly what to include in your new dream basement.
Noblesville Remodeling Contractors – Home Additions
Noblesville is a wonderful place to live and your home is amazing! However, your family might have outgrown your space or your family's lifestyle has changed. No problem! Our design team discusses what you need to get out of your home and creates visual options for you to review. You will be surprised just how perfectly your home can feel with an addition and the removal of a wall or two.
Nicholas Design Build
Allow Nicholas Design Build to help you envision the possibilities of a home addition or room addition strategically onto your existing home. We'll work together to ensure the new floor plan elevates the value of your home while providing the needed space you desire. Ready to start the home addition process?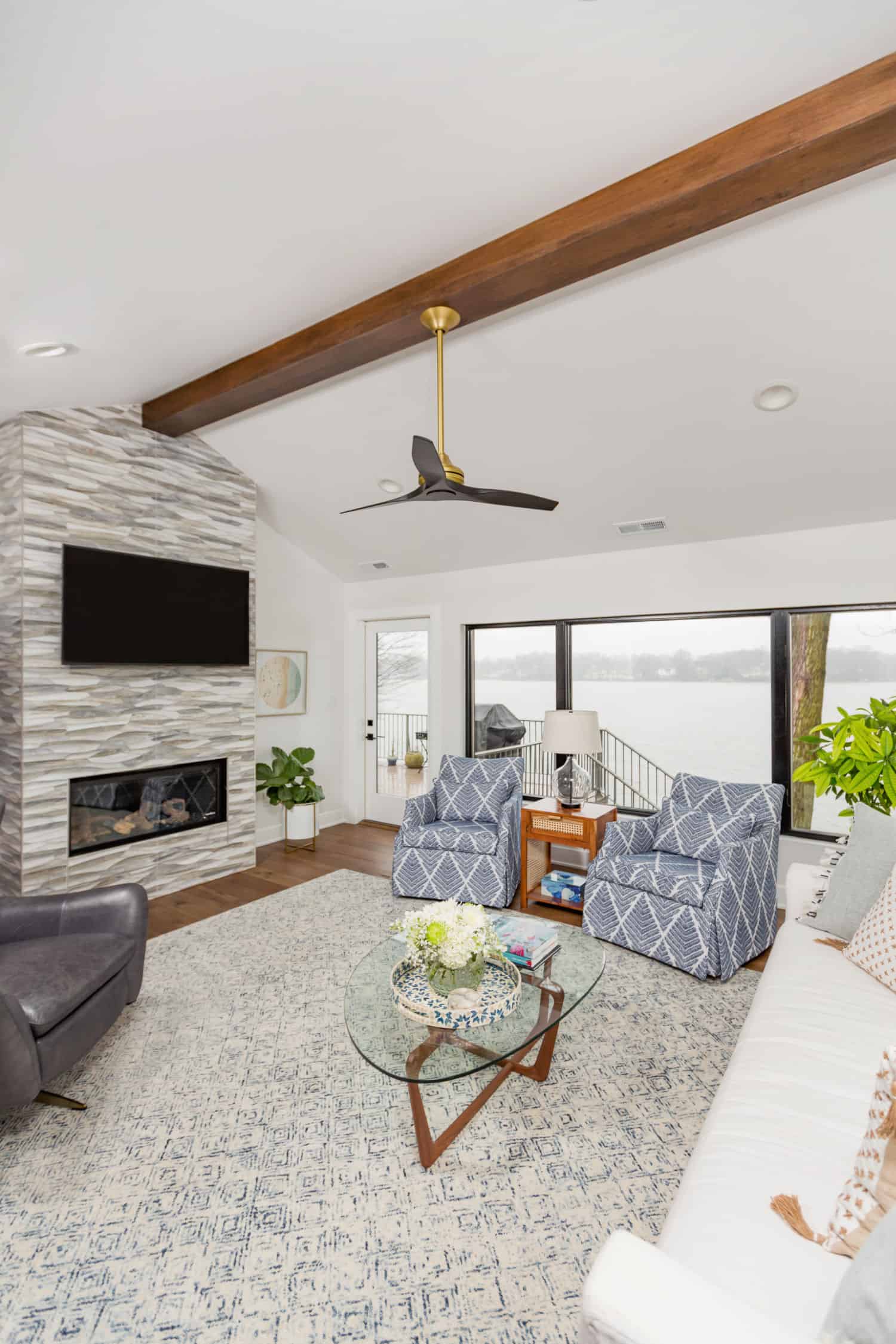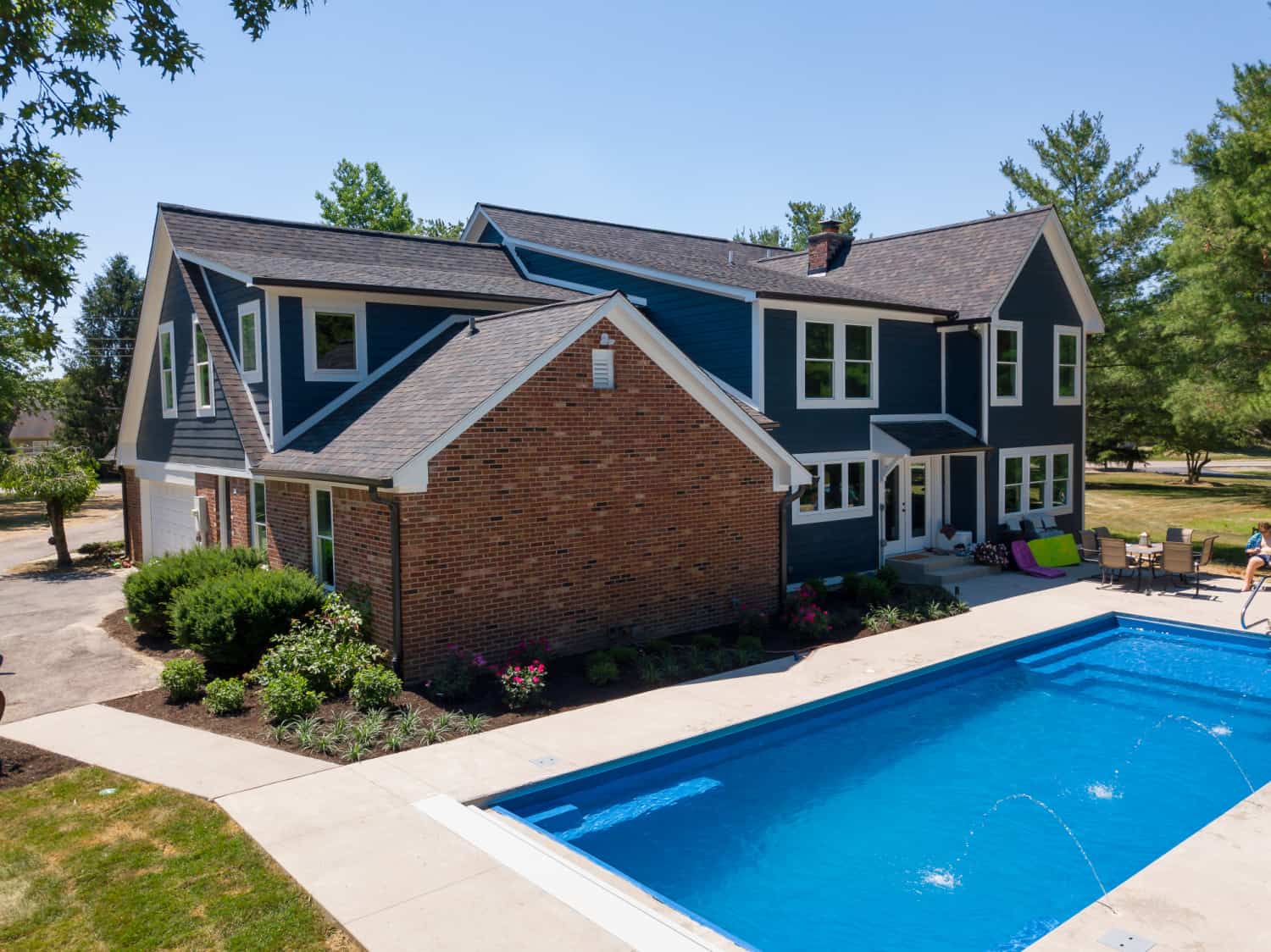 Noblesville Outdoor Living
Does your Noblesville home need an outdoor living area? Or maybe you are looking to create a neighborhood hotspot where all the kids will want to hang out?
Whatever your needs, Nicholas Design Build has completed a number of outdoor living spaces. Our designers will help you design a place that is perfect for you family!
Noblesville Custom Home Builder
Nicholas Design Build is a premier custom home builder, who is tailored to the unique preferences and requirements of individual clients. Based just outside of Noblesville, Indiana, we offer a comprehensive range of services to guide clients through the entire home-building process: from initial design and planning to the final construction and finishing touches.
With expertise in architectural design, project management, and construction techniques, we collaborate closely with clients to bring their vision to life. We prioritize quality craftsmanship, attention to detail, and the use of high-quality materials to create homes that are both aesthetically pleasing and functional.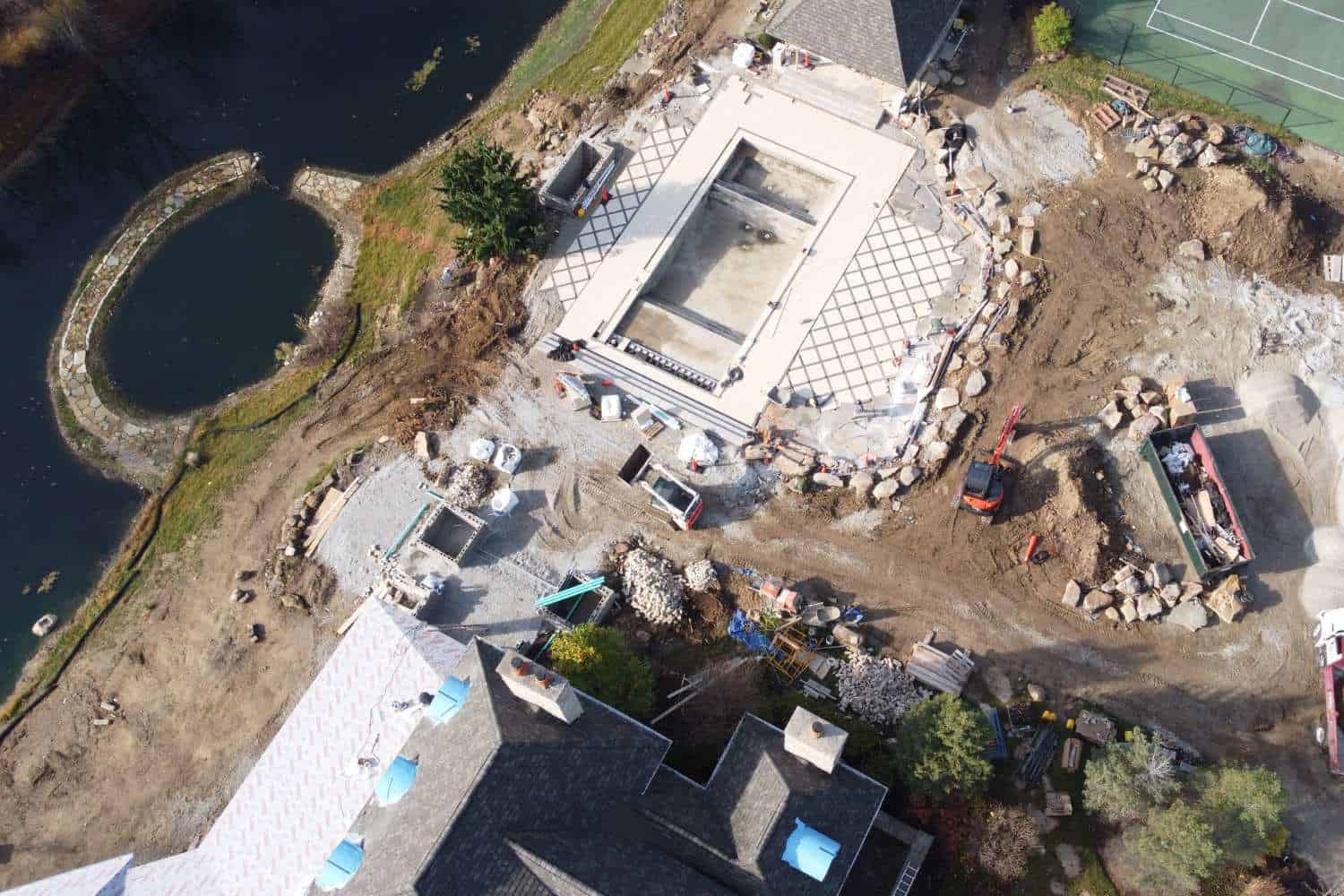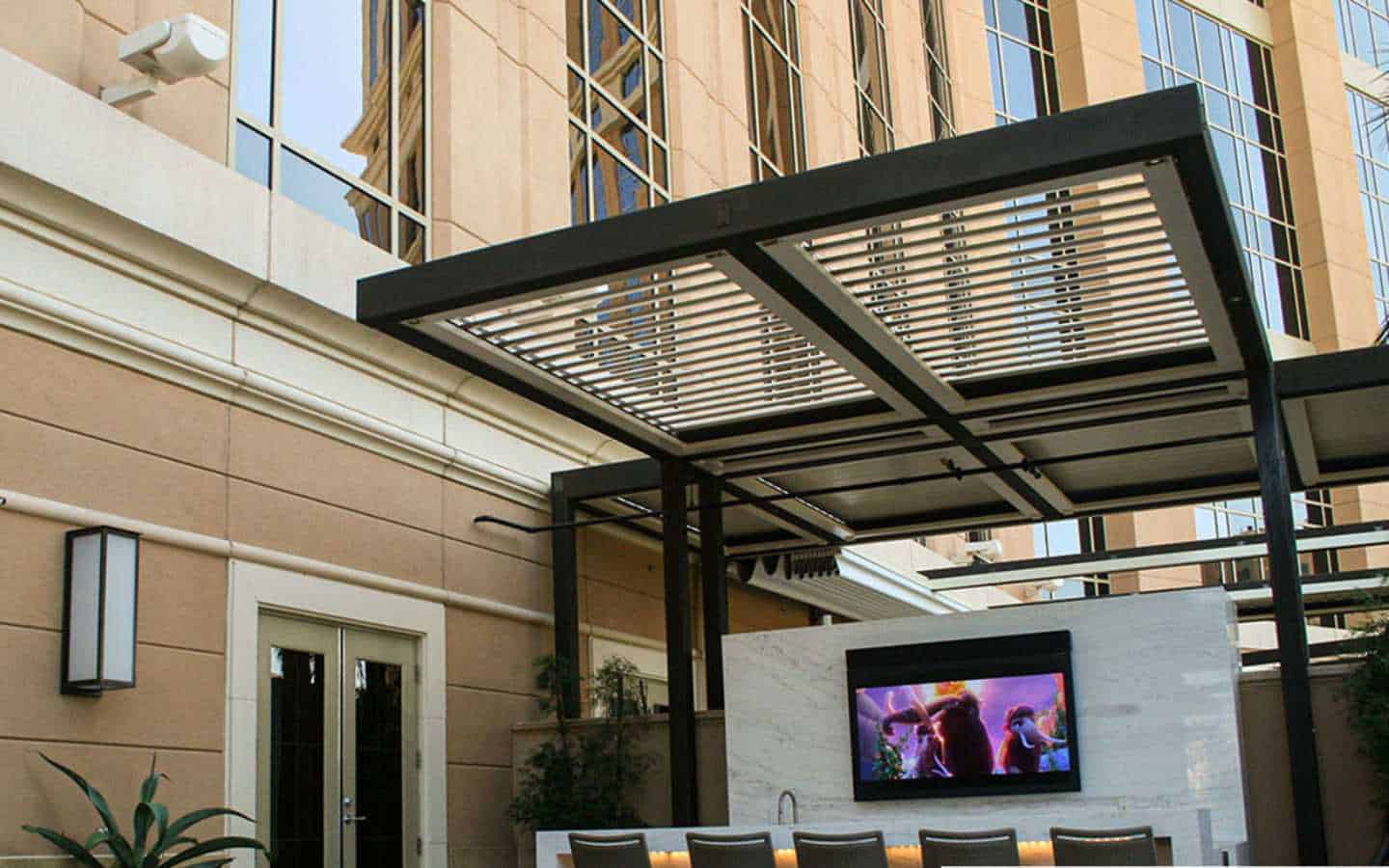 Noblesville Commercial Builder
Nicholas Design Build is a commercial builder that services Noblesville, Indiana. We are experienced in designing, planning, and constructing various types of commercial properties, including office buildings, restaurants, and more.
We work closely with clients to understand their specific needs and objectives, offering expertise in project management, site development, architectural design, engineering, and construction services. With a commitment to quality craftsmanship and attention to detail, we strive to deliver exceptional results that meet client expectations while adhering to budget and timeline requirements.
Nicholas Design Build
Our Commitment
On Time
We make it a priority to be on time and believe that it's crucial for maintaining good communication and project success.
On Budget
We value budget-consciousness to deliver projects within financial constraints and maximize value for clients.
Done Right
We strive for excellence in everything we do to exceed client expectations and deliver top-quality results.